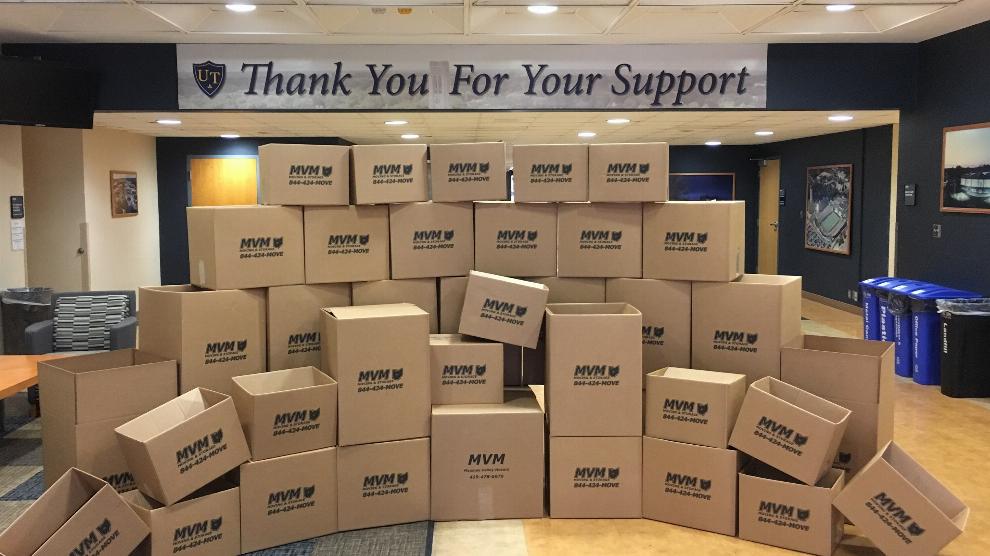 Does your company have an employee or team that needs to relocate to a different branch or office? MVM Moving and Storage specializes in corporate relocations and can handle every facet of what doesn't have to be a tedious process.
All three of MVM Moving's locations offer quality corporate and office relocation services. Although our locations offer very similar services, some services may vary. If you're looking to relocate and move near Columbus, OH, we can offer quality vault storage options for any items you may need to store during relocation. Our Toledo, OH moving location offers alternative storing options including outdoor storage.
Our goal is to take the burden off both the company and the employee so that they can focus on the most important aspects of their jobs and making sure that there is as little interruption as possible during the process. Working with our in-house team means that your company and the employee undergoing the relocation will have full access to:
A full-service, friendly staff that is available 24/7 for questions and planning
Estimates that are not only competitive, but that are tailored to the needs of the employee while also providing the highest level of value to the company
Assistance with planning the entire process, including packing and unpacking, routes, scheduling, and direct billing
Open communication between our dedicated relocation personnel and the company representative overseeing the moving arrangements
Access to help before, during, and after the move, even outside of normal business hours
Help with options on storing belongings short- or long-term
Complimentary recommendations and information on the employee's relocation city to help the transition.
MVM is the expert at relocations of all types, including moves that involve:
New hires that need to move cross-country at a new company
Existing employees that need to move from one company location to another
Temporary or contract-based relocations that may need storage options
Team moves involving a large number of people
Company location changes both small- and large-scale
Business acquisitions involving mergers or the need to consolidate employees or company assets from multiple places into a few
If you are a company that needs help trying to figure out the best way to get an employee from point A to point B, let us put together a complimentary plan on how to get it done. If you are an employee tasked with moving at the request of your employer, we can help ease the burden from you, too. Call us today for a free quote at 844-424-MOVE (844-424-6683) and let MVM Moving and Storage make your life easier.