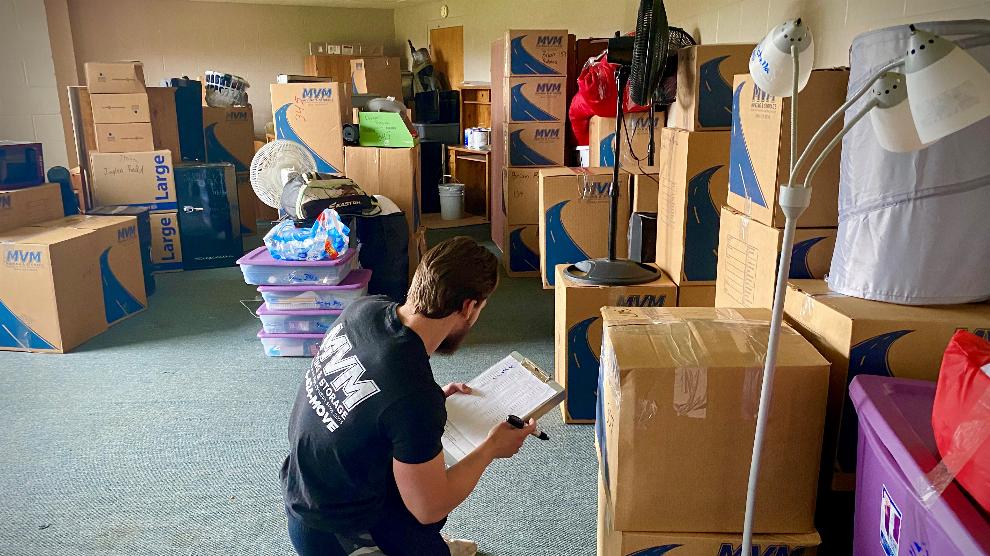 At MVM Moving, we understand that your move is more than just transferring objects from one space to another. We aren't just moving your stuff; we're helping move your memories. Our entire moving team is focused on getting your job done right. MVM Moving now offers the MVM Advantage Bundle, providing our clients with quality moving products for a flat rate.
What's Included in the MVM Advantage Bundle?
Our team came together to come up with a way to make our services more affordable, more professional, and safer for our clients. The MVM Advantage Bundle includes the best packing and protective materials for our clients, offered at all three of our moving locations. This bundle includes:
Unlimited Bulk Cardboard – For packing and wrapping fragile or specialty items, such as glass-fronted furniture.
Unlimited Shrink Wrap – Used to protect all types of delicate items, whether it's furniture or kitchenware.
Unlimited Wardrobe Boxes – Pack up your clothing items in wardrobe boxes designed for an easy clothing transfer.
Heavy Duty Mattress Bags – Protecting beds of all sizes during your move.
Commercial Grade TV Boxes – Made for televisions, monitors, and all electronics.
Plastic Floor Coverings – In addition to our standard runners for extra protection on stairs and carpeting.
Contact Us
We have worked with our vendors and management team to come up with this solution to help provide our clients with a valuable bundle service, which is why they choose to move with MVM Moving. With the MVM Advantage Bundle, we ensure that you do not have to compromise quality for price. Get started with a free moving and storage estimate and we will do an in-home or phone consultation. If you have any additional questions, please contact us for more information.