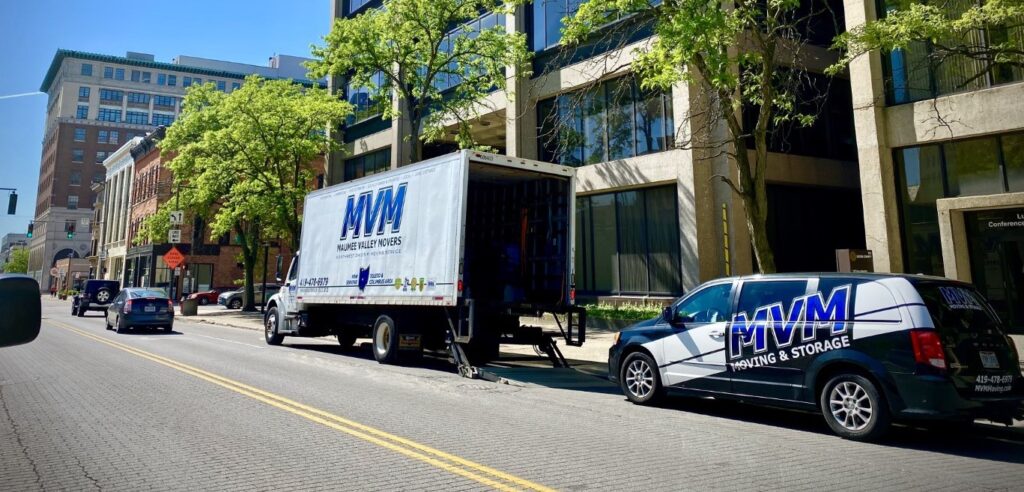 Moving can be an incredibly stressful time in a person's life. Between buying, selling, storing, and coordinating everything, it can be very hard to find time to get yourself moved and settled in. Interstate moves are exhausting and stressful, especially when trying to do it all on your own. Hiring a professional long-distance moving company like MVM can help reduce the stress by saving you time and getting you organized and on budget. Our four moving locations in Columbus, Toledo, Fremont and Fort Wayne are all prepared to help you with your long-distance move.
What Is a Long-Distance Move?
For MVM Moving, a long-distance move is any move beyond a 100-mile radius of our Toledo, Columbus, Fremont or moving locations. Typically, out-of-state, or interstate, moves are considered long-distance.
MVM Moving is licensed to provide interstate moving services for all states in the continental US. We frequently move clients from Ohio, Indiana, and Michigan, among various other states. Some of the most popular moving destinations include:
Florida
North Carolina
South Carolina
Tennessee
Kentucky
New York
Illinois
Texas
Georgia
Interstate Moving
As a professional long-distance moving company, MVM Moving offers more than just transportation of your items. We understand every move is different, and while some may only need loading and unloading services, others may help with packing, unpacking, or moving fragile specialty items.
MVM Moving's dedication to providing excellent customer service and a stress-free moving experience is what sets us apart from other long-distance moving companies. When you choose MVM Moving for your interstate move, you get:
Our Long-Distance Moving Process
Although every move is different, our moving process is highly customizable to fit your unique needs, planning an interstate move with MVM Moving follows roughly the same steps:
Consultation – We offer long-distance moving quotes for free over the phone and in person, and we do not require deposits to book our service.
Scheduling – We work with your timeline to set a date for the move and will contact you several days beforehand to confirm.
Packing – If MVM Moving is packing your items for you, our team will arrive the day before loading day to pack.
Loading and Delivery – Our team will carefully load the truck with your belongings before we hit the road to your new destination.
Payment – MVM Moving only accepts payment for work once the move is complete and the client is 100% satisfied.
Throughout the entire moving process, you will have access to the MVM Moving team to ask questions and confirm delivery times.
Get Your Moving Quote
MVM Moving uses advanced estimating software and experienced estimators in order to prepare a quote for your long-distance move. The total price to complete your move is based on the amount of time, materials, and fuel needed to do so.
We're proud to say our dedication to our clients has earned us a positive reputation in our communities, an A+ rating from the Better Business Bureau, and hundreds of reviews from happy customers on Angie's List, Google, and more. If you're moving to or from the Fort Wayne, Toledo, or Columbus areas and need long-distance movers, MVM Moving would love to make your move easy. Call 844-424-MOVE to speak with a knowledgeable member of our team who can provide a free moving estimate. Contact us to learn more.