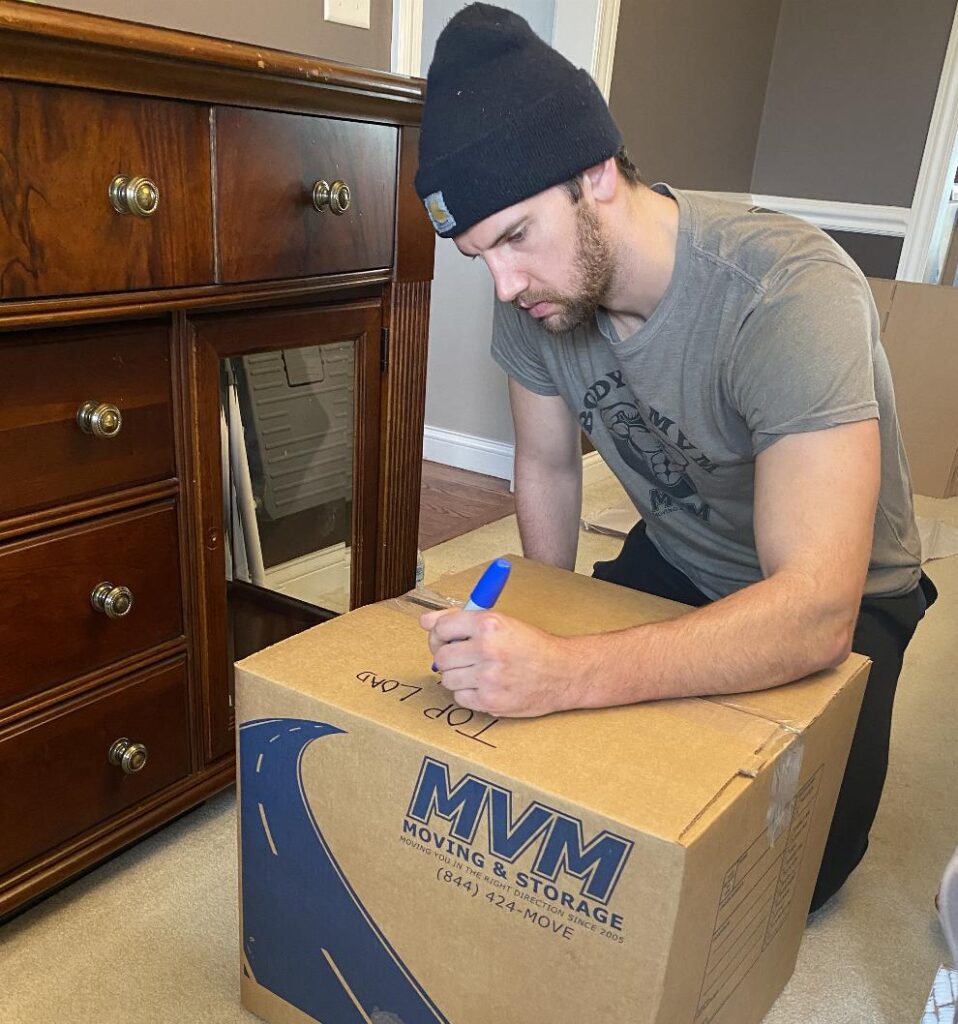 Packing and preparation are necessary for any move. Being fully ready on move day can feel like a weight has been lifted off your shoulders and makes the hard job of moving less stressful and helps keep your new home or office organized as you settle in.
When you hire MVM Moving & Storage to pack your items, you get a professionally trained crew who will handle your items with the upmost care. Our experienced crews are experts in packing entire homes but are also happy to help with a few rooms or even just the kitchen. We are happy to help you as much or as little as you need.
You can hire us to help pack even if you aren't moving with us and just need help organizing your basement or office. You can feel confident that our team will tailor the scope of work to fit your needs and budget.
Regardless of what you need packed, we can help. We are trained to handle specialty items and keep them safe. Specialty items to pack typically include glasswork, artwork, fragile China, and delicate décor items. Our packing crew brings professional-grade standard moving supplies like boxes, tape, and packing paper for no charge when you hire us to do the packing for you! MVM Moving's Personal Move Coordinators provide free estimates on packing material needs, pack jobs, downsizing, and much more. Each of MVM Moving's four locations in Toledo, Ohio, Fremont, Ohio, Columbus, Ohio, and Fort Wayne, Indiana is fully stocked with all essential packing materials needed to complete your move.
Need something beyond a normal box for fragile items like dishes, artwork, and TVs? No problem, we offer premium supplies for sale and can even bring those items out for no charge on pack day!
Generally, our packing services are charged at an hourly rate similar to our moving services and does include standard supplies at no additional cost.
Get moving in the right direction today by hiring us to pack!